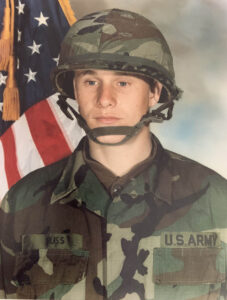 Michael Fuss lives in Billings, Montana with his spouse Michelle Fuss and their nine-year-old grandson Ryan.
Michael started his career in the United States Army being deployed to the Middle East during
Operation Desert Storm. Michael received his Southwest Asia Service Medal, National Defense Service
Medal, Army Good Conduct Medal, and One Bronze Star. Michael worked for the Criminal Investigation Division (CID) and worked for the Drug Suppression Team, (DST) where he had worked undercover for a short amount of time buying drugs. Michael then moved on to the General Crimes Unit where he worked other major crimes such as homicide, suicide, and treason.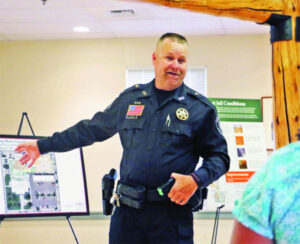 After returning from Operation Desert Storm, Michael was a single father with two young boys. Michael worked at the Hinesville Police department then moved back to Montana where his mother lived to be closer to family. Michael worked at the Yellowstone County Sheriff's Office at the Detention Facility until he took a position with the Columbus Police Department. Michael started the Police K-9 Program there and worked with his K-9 Hootch. Hootch was a Belgian Malinois trained in drugs, handler protection, use of force, vehicle extraction, tracking, building search, criminal apprehension, and obedience. Michael needing more then moved onto the Big Horn County Sheriff's Office where he brought Hooch to work for a few years till the canine retired. After two years. Michael became the Undersheriff for Big Horn County mostly doing administrative duties. In 2014, Michael assumed the role as supervisor of the Detectives Unit and now had several jobs he was doing. After three years as the Undersheriff and a new incoming Sheriff Michael was placed as Captain of the Violent Crimes Unit. Michael has worked numerous child homicide cases, numerous sexual assaults on a child, adult homicide cases, robberies, and crimes against people. Michael has been to countless trainings including Homicide School, Field Training Officer School, and Forensic Child Interviewing School. Michael has interviewed hundreds of abused children.
In 2019, Michael received the State of Montana Award Honoring Outstanding Service to Victims of Crimes and was awarded this at the Yellowstone County Courtyard during a ceremony.
After 31 years of Law Enforcement and defending victims of crimes, Michael hung his belt up and retired in 2020.
Michael currently works part-time for Veterans Navigation Network. in Billings. Michael also coaches Minor League Baseball in the Billings Heights. (Ages 7-10). Michael belongs to the Veterans of Foreign Wars, post 6774 in the Billings Heights and serves as a 3rd year trustee on their board.