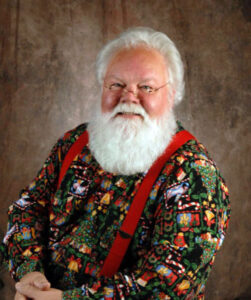 Graduated from Wolf Point high in 1965. College didn't seem to be my thing so I went to Butte, raised my right hand and joined the Navy in July of 1966. Boot camp and FT/A school were
in Great Lakes, Illinois. My first ship was the USS Orleck DD 886. She just got an upgrade and after sea trials we deployed to Viet Nam. Duties were plane guard, search and rescue and gun fire support for our ground troops. This was for 6 months. Returned to home port Long Beach, California and was there for about a week and was transferred to the USS George K Mackenzie DD 836 and returned to south east Asia. Home port was Yokosuka, Japan. That was a two year deployment. I was a gun fire control tech. We acquired the targets and sent the firing solutions to the gun mounts. We were very good at it. Was taken off the Mac in the spring of 1970 and taken to the aircraft carrier USS Coral Sea. From there rode a mail plane to DaNang and was separated from service in Long Beach, California. Being gone for almost 2 ½ years I didn't realize how unpopular we were. As I was going out of the main gate the Officer of the Day suggested I take off my ribbons. Ribbons are part of the uniform and normally you can't get off base without them. He said that the Viet Nam ribbons were very recognizable and I would run the risk of getting hassled. I didn't take them off.
Returned to Wolf Point got married and started a family. While overseas I drank a lot. I continued to do that until 1981. Went to treatment then and haven't had a drink since. I went to school to become an addictions counselor and worked in that field for several years. The field was changing and I decided I didn't want to change with it. So…… what to do?? A good friend of mine said I should look into being a Santa Claus. My first reaction was, "what did I ever do to you?" But I gave it a try. One of the best things I've ever done. My first year was in Tracy, California. Opened a new mall there. They used a Polaroid back then. I looked into a better way to take photos. Kodak had a new system that would print on site. I got one and started the Santa gig. We started at Rimrock Mall. Moved to West Park Plaza and finished there. We did a little over 25 years in the Billings area. Met some of the greatest people on God's green earth doing that. We did the Food and Craft fair at the Metra as well. Retired from the malls in 2011 due to my wife's deteriorating health and retired from Santa altogether in 2021. Well, everything except seeing the babies at the St V NICU. I still love doing that.
I lost my wife in 2013. I left Glasgow in 2015. My oldest and youngest were here in Billings so Ziva (Maltese poodle) and Zoey (Cocker Spaniel) and I moved to Billings. A good friend, Chuck, from Wolf Point moved to Laurel for work many years ago. We played music together up on the Hi-Line and sometimes I would sit in with him and his group when I came down for Christmas. He and I talked Bonnie into joining us and now we play music at the retirement homes. I used to tell people that we played for the "old" folks. Now I tell them that we play for our age group. For me, doing this is right up there with doing the Santa pictures. I love seeing the closed eyes and smiles when they hear a song that takes them back to a better time.
When I look back at my time on this planet, I realize just how blessed I have been. Sure, some hard times and pain but that is just part of life itself. My beautiful family, friends that I have had for over 50 years, and the great friends and people that have recently come into my life that I have grown to love and cherish.
To be chosen to represent my brothers and sisters that served in Viet Nam is an honor. On behalf of those of us that received a less than enthusiastic welcome when we came back from doing our duty, I say thank you.